RELEASE DATE: Nov 4 2019
You have a big 'ol chunk of land. Your MiniVerse is full of colorful islands, bizarre plants, and strange critters. What will you grow? What will you discover?
This is an open-world simulation of plants that live and grow according to the conditions in their environment. Plant your seeds anywhere – there are no rigid plots or grids. It's a sandbox experience where you are free to do as you please. Work towards a series of increasingly difficult achievements or simply grow a beautiful garden and admire the view.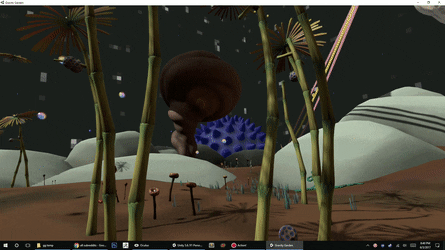 Features planned for the final version:
Care for your plants by providing proper surroundings, water, and nutrients.

Produce resources to survive and thrive

Explore your MiniVerse filled with floating islands and organic, fractal structures.

Discover dozens of bizarre plants and critters.

Defend your garden from invading pests and weeds.

Collect alien artifacts.

Earn Achievements by completing fun challenges.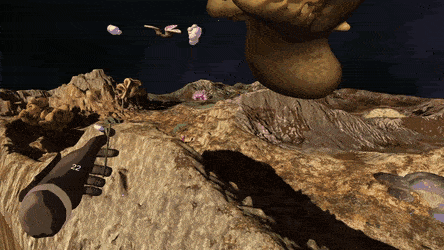 Don't forget to sample to fruits of your labor.
Gravity Garden is still in an early stage of development. There are about a dozen kinds of plant to care for, a few critters to observe, and a small world to explore. Not much actual 'game' in there yet, though. You can get a good feel for where the Garden is headed and help shape its progress by offering feedback and suggestions. I'm a solo game developer so every bit of feedback I get is very useful. I'm excited to hear your ideas and suggestions for the Garden. Check out the Community Hub for release notes, to-do lists, feedback, and suggestions
Requires a SteamVR compatible headset. Not yet tested with Windows Mixed Reality or Index Headsets, but should work with standard button mappings. Conversion to the new SteamVR Input system is on the to-do list which will improve compatibility. A strong CPU and GPU will let you grow up to a thousand plants at once. A min-spec VR system will probably struggle after 50 or 100…at least for now.
The game is available in Steam.